-- Booklists will be available approximately 3 weeks prior to course start date. --

The fastest way to get the books you need for all your courses!
Find My Textbooks
Get the most cash right now at Campus Store and help make more used books available to Red River College students!
Check our buyback prices online! »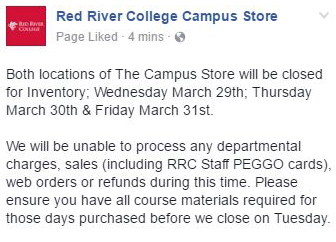 Stay Connected