The Campus Store sells course materials for multiple programs, many of whom have different parameters for defining their terms. We have merged all those parameters in order to have only 3 general terms; Fall, Winter, and Spring.

Please use the following chart to select the correct term to locate your booklist

Fall : TBA
Winter: Courses begin between January 01 and April 30th-2019
Spring : Courses begin between May 01 and August 16th-2019


.

please send resumes and any inquries to acfrancisco@RRC.CA
*How do I find my Textbooks?
The fastest way to get the books you need for all your courses!
Find My Textbooks
News and Notes
*As a part of Red River College's organizational culture of sustainability we do not provide plastic bags with the sale; however we do have a re-usable Tote Bag which can be purchased for $2
*Both Campus Stores will be closed on Monday July 1st for Canada Day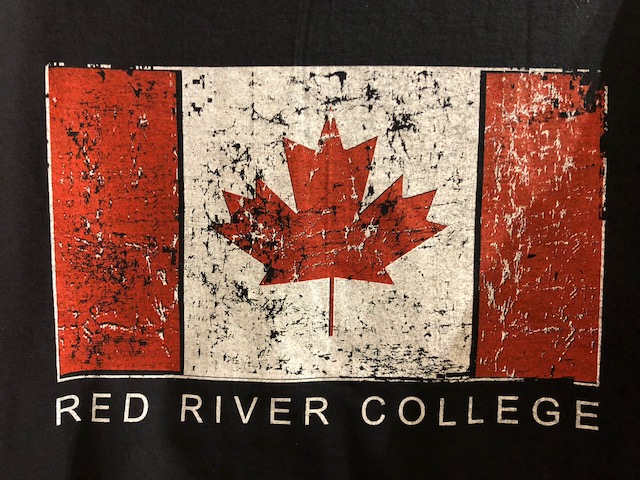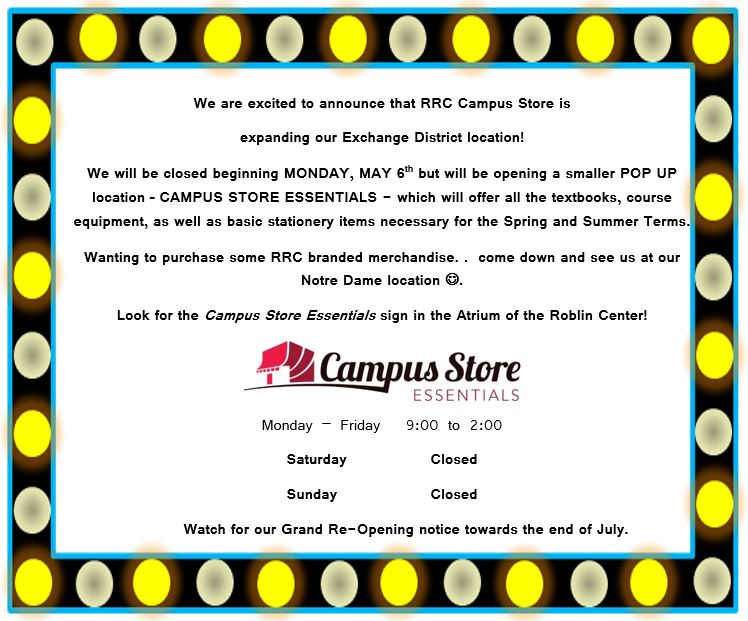 Stay Connected