The Campus Store sells course materials for multiple programs, many of whom have different parameters for defining their terms.
We have merged all those parameters in order to have only 3 general terms; Fall, Winter, and Spring. Please use the following chart to select the correct term to locate your booklist:
Academic Year: 2019 / 2020
Spring / Summer Courses begin between May 01st and August 22nd, 2020
Academic Year: 2020 / 2021
Fall: Courses begin between August 24th and December 31st, 2020
Winter: Courses begin between January 01 and April 30th, 2021
Spring : Courses begin between May 01st and August 21st, 2021
Not all textbooks are stocked at both Campus Store locations. Only the course materials being taught at the Exchange District Campus (EDC) campus are in stock at that store. Course Materials for courses at the Notre Dame Campus (NDC) , any of the Regional Campuses and Distance Education are available at our Notre Dame location. If it is more convenient for your to pick up your textbooks at a specific Campus Store location you can create a web order and choose the method of "Pick Up at . . . "your preferred location", we do not ship to the Regional Campuses, and your order will be sent over once processed.
Enter in your Last Name and Student number to auto-generate your personal list of course materials. This option does not work for all Programs so if you are unable to auto-generate your list you will have to use the "Add your Courses" option and manually create your list.
Click on How do I find my Textbooks? for more information on how to "Add your Courses".
Once you have created your Course Materials List you can use this list to create a web order or print it off to use as your personal shopping list when you come to visit us.
*Please note we do not accept Visa-Debit, MasterCard-Debit, American Express, or Discovery cards for online orders and before we can process an order payment of "AR" the Campus Store must have received a form of sponsorship for you.*
**if you are having errors please choose another browser such as Google Chrome or Firefox.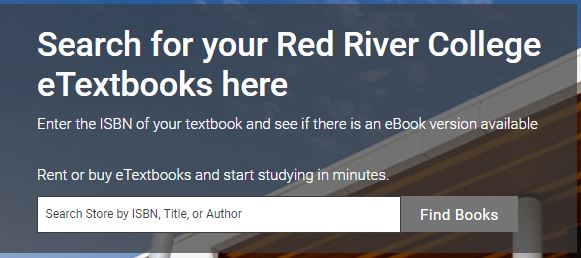 Find My Textbooks
The fastest way to get the books you need for all your courses!